California Constellations
September 3, 2012
I'm staring up.
The California night sky
is a dark grey
tinged with orange.

The stars and galaxies shine
rather dimly, but
they're still brighter
than the stars and socialites
strutting glamorously
around in Hollywood.

Sure, these pinpricks
of white you have to
squint at to discern
from the grainy smog
are much quieter than
the flawless teeth,
the make-up, the
high contrast camera flashes,
the sequined gowns,
the metals and gems,
the slicked-back hair,
the brand name shoes.

But the celestial celebrities
are light years
out of their league.
Brilliant, energetic,
living passionately for eons
while the youth of
artificial celebrity crumbles
in just a few decades.

Blinding beauty,
influence so vast
it could be appreciated
over the span of the universe.

Knowing how profound and
substantial they are, they
only need to relinquish
that modest bit of light
that will survive even
after its death.

You don't need to outdo all others
to be lovely.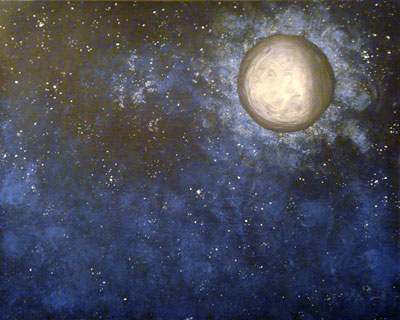 © Allison H., Vancouver, WA