DIRTY
August 26, 2012
The Violent Aesthetics

Inevitably Time comes
to hit you, beat you, kill you.
Bleeding, you bargain, but Time hath no mercy

and all the mental suffering,
voided by his cruel acts.

So is it time?
Or has Infinity relinquished its deception?

The greatest deception of all-
most potent and cruel-
instigated by us
Time, Infinity, regardless of mercy
mayn't take claim to fault, fallacy, and blame

lies with us.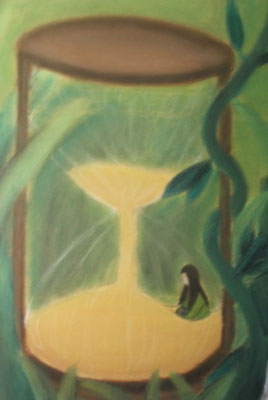 © Carollynn G., Hawthorne, NY