Girls Who Love Glitter
September 4, 2012
They are lean,
and forged, with long glorious
costumes, tightly fitted, leaving a trail behind,
red iridescent sequins,
reflecting the stage illumination,
with their radiant and flawless beams.
They strike each pose,
in the blinding spotlight,
somber, with passion,
graciously flying,
as if feeling,
the notes and harmony,
striking, willowy fluttering in the air.
Song makes them poised,
elegant as a swan,
visible with each movement.
When they finish, it's the tune fading away.
Their spirits halt gradually,
vanishing in their last,
ultimate finale.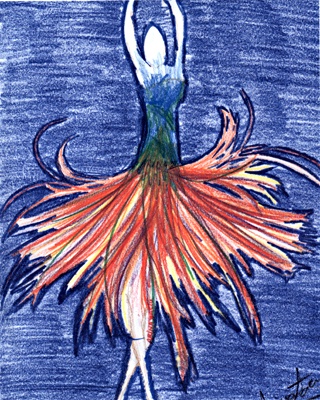 © Arina Z., Euclid, OH