My New World
September 4, 2012
As I dive under the surface,
I see my new family,
Made up of colorful fish and sea life,
reds, blues, and yellows.
Some large, some small,
some fast, some slow.
All have a home,
hidden among the vivid coral.
They flip their fins,
swim vivaciously up to me.
As if showing off,
their multihued outfits.
I smile,
it seems they smile back.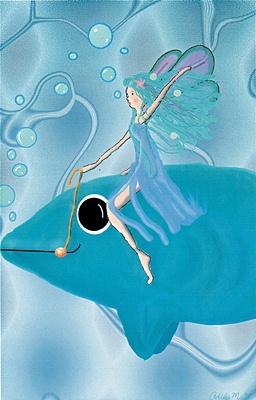 © Addie M., Sandy, UT