The Sizzling Sun of Summer
September 4, 2012
Hovering and capturing,
surrounding, unavoidable.
Like a hand confining me,
in his wicked scheme.

He beats down,
crafting hefty beads of sweat.
Dribbling down my forehead,
wiped away.

Huffing and puffing,
scorching for water.
He is burning and blistering,
I am sweltering and searing,

No water to be found,
just alone.
Longing for aid or help,
feeling almost ablaze.

What to do,
trapped in this jail.
By the boiling and stifling,
sizzling sun of summer.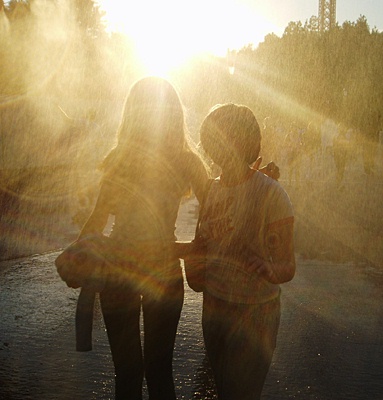 © Rebecca Y., Los Angeles, CA