Dream-catcher
September 4, 2012
Is it really true?
Or is this just a dream?
Long forgotten by the pale morning,


Is this really good enough for me?
Is this life worth all i give?
The price i pay for you is much too high,


The pieces fall into place,
I've been caught your web far to long,
The lies spun into a trap just for me,


Isn't this what dream-catchers are for?
To suck up the bad dreams and save us from the darkness?
Well i guess mine is as broken as my tired heart,


Am i really back?
Or is this just a lie as well,
I've been beaten down before,
lost and without my soul,

All of my pain buried deep,
Glass shattered cutting me all over,
Dream-catcher save me,

But it can't,
It won't,
Because dream-catchers only work on nightmares and this is real,
All too real,
And when it's real you cannot escape,
When it's real dream-catchers don't work.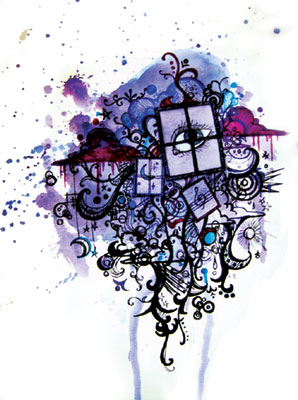 © Savannah R., Stoneville, TX