Should I try to fit in or not?
September 2, 2012
Yeah! I tried the rebel way

Fell in the moat

tried to swim and stay afloat

Why do castles have to be impervious to most?

Maybe I'll wear a tailcoat,

sip tea and talk of hunting sport

and hopefully hide the fact that I
know nothing about the court.

Better still, I'll build my own,

difference is there will be no moat.

Just a cosy sign that says

welcome one and all,

hang up your coat and let's talk.

Now,maybe you didn't guess

but the castle is mere euphemism
for a time closer to home

(yea, the one we're lucky enough to
live in)

The one where seven billion people
living are lonely.

Pass by an inch and yet don't know me.

Where try as I might, I could never know everybody.

Where strive as I might, not everybody will like me.

Where something will always be empty.

And someone will always be missing.

So this one question I ask of you

Should I try to fit in or let it be?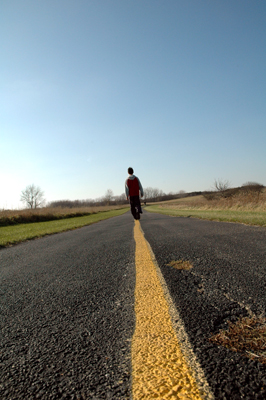 © Seita O., Palatine, IL