Dreamland
September 1, 2012
Silence engulfs stillness, fracturing the spine
Of what was then and what is now
Something known as time.

It flitters now, afraid to fly,
Though the emptiness of the sky,
Warns that something soon will die
In the sleeper's lullaby.

For with the absence of (all) time,
Rhyme commits Fratricide,
Killing reason in its crime.
Rhyme then commits suicide.

Thus, the powers protecting all
Begin to stumble, begin to fall
Before the beauty in the wall
Of a dreamer's distant lull.

Yet the clocks outside click and clack,
Still not under such attack,
For in the minds of us alone
Does the world so turn to stone.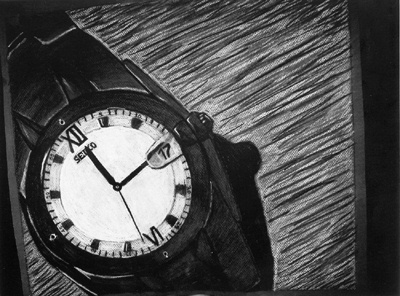 © Rachel U., Danbury, CT