The Rose in the Bell Jar
August 29, 2012
The rose in the bell jar—such a lovely thing,
As red as blood and fragrant as spring.
But oh, why, my victimized friend
Should that rose dictate where your fate will extend?

The rose hovers, lips pursed, in its safe, glass cage,
Demanding you change and dismissing your rage.
But what earns a rose the right to oppress?
Its crown of allure? The scarlet folds in its dress?

Why should the rose sit throned in its jar,
Watching contemptuously as your life falls apart?
That self-righteous bud knows no more than you
About having a heart good, open and true.

Kind Daisies fell dead near the end of fall.
Morning Glories blackened without glory at all.
But this bloom—guarded by thick castle walls—
Showboats itself with intent to enthrall.

"Look beyond what you see," you were boldly told,
Then given a mistress gorgeous and cold.
"What a laugh! What a joke!" you lament woefully,
For however could a rose know what you may be?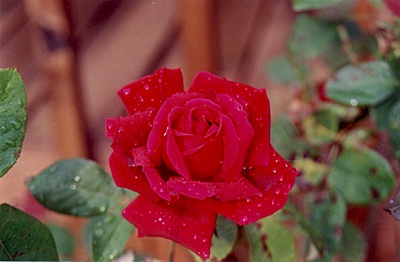 © Jami U., W. Hempstead, NY