In Utah
August 29, 2012
I don't know where to start here.
Lost in a white canvas that I have destroyed before, made new before, defeated and crumbled and made it so scarred that I made it rethink what it thinks about thinking . . . before.
It may sound just a tiny bit crazy and a little bit weird, but all is true.
My hands are impulsive and they go to familiar places so they don't feel alone.
Then they shake with the excitement of the new; touching a girl's chest, feeling the curve of her back and slipping ever so slowly down to her legs. The small tremors you swear everyone on the block can feel, but the only ones aware are the walls.
One day long ago I walked on a salt flat, the crystallization pecking at my feet like small sets of lips and they collapsed under the weight of things. Rocks nearby spelled out messages that said you loved me, what your full name was, written in different versions with different yet similar letters. I remember I left my purple and black flip flops behind as I crunched the salt with my bare, ridged skin that I like to think is on my feet. The suppressed caverns of mixed air and sodium chloride melted at my heat, melted as I put my worn shoes back on and they melted all the way to my hotel. Even the sun couldn't do what I did.
I left the salt flats and came home to a place miles away but the thing is I left my head out there.
Somewhere at least.
Las Vegas lights and that girl's clothes so tight and the smell of gasoline, mixed air and sodium chloride sift together out there in the great wide open of the place I don't think I remembered.
I don't know where to start here.
I don't know if I even want that.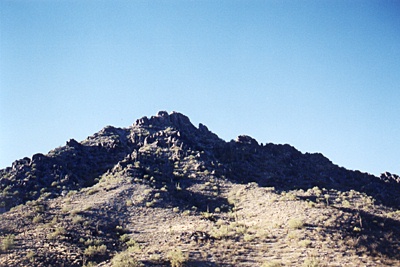 © Andy G., Phoenix, AZ