Testing
August 29, 2012
Poke me,
prod me,
shave me bare.
Record it
take notes
and pat my head.
Then you do it all again.

Why do you do this
everyday?
Do you seriously
enjoy my pain?
Why put that needle
in my eye?
Why pump that liquid
down my throat?

Don't you
have any
sympathy?
You lock me up
like I could leave.
I itch
and vomit
from this vile.
My eyes are red,
I'm nearly blind.

I don't think it's fair at all.
I won't use this stuff.
I'm a bunny, not one of you.
Why test your things on me?
I don't wear lipstick
blush or powder.
And even if I did,
why inject it in my veins?
That's not how you wear it.

It's YOUR product,
not my own.
I wouldn't even use it.
If you want it
so desperately,
you should test it on yourself.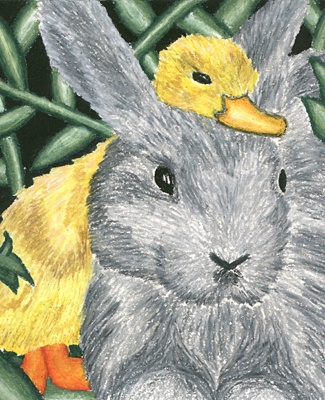 © Natasha G., Buffalo, MN