Some Days
August 25, 2012
Some days,
I wish religion
was a bigger part
of my life.

There are
so many times
when I feel trapped
inside my own mind
with no one to talk to,
no one who can
understand what i feel
when even I can't
make sense of my thoughts.

I hear people talk
about their relationships
with God
and about how talking to him
makes them feel better
and about how praying
gives them security.

They trust this person,
this being,
with their very lives.
They give their fears,
their hopes and dreams,
their strengths and weaknesses
over to this God.
They tell their God
all the tings
that they don't understand,
all the things
that trouble them.

And I wish
I could talk to God
but,
if I can't express myself
to the people I know,
how can I expect myself
to open up to someone
or something
I can't even begin to understand
or prove the existence of?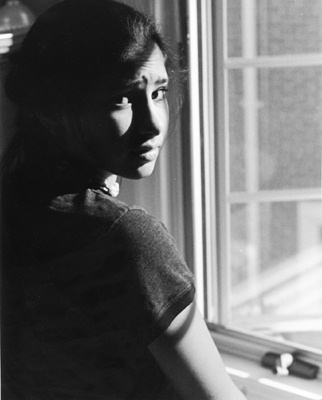 © Jennifer H., Bethesda, MD