Writers, beware of em
August 28, 2012
Tell me, do thee find any poet holding their
pen to happy laughter and happier ever afters?

Writers are the people your momma tell you to
stay far away from, soul bruised blue and purple
against sidewalks hiding behind tattered jeans
or ripped fishnet stockings, the kind that are
going to get you in trouble in the blink of a smile.


Writers, I tell you, beware of them-
they tend to untie your heart from its capillaries
and veins so you can feel thick air rushing into the
hollow of your empty chest;

They sew birds into your pulse and blow winter's
stardust into your eyes;
they're beauty in the destroyed, residing in dark
haunting places called their minds;
they delude themselves into thinking it's sunshine
slamming into their face, when it's actually a thousand
rubies glistening like bloody tears in a three week old
moon's fleeting borrowed light;

They're tears spilling onto sidewalks
and crumpled bubblegum wrappers
hanging from back pockets;
they're the first sip of coffee at 2
in the morning and breaths of pine,
peppermint and alcohol lingering in
the deliriously high air.

Writers, beware of them,
they tend to intertwine with
an unscarred future faster
than kite strings tangling
into one and falling to the
ground on a cloudless windy day.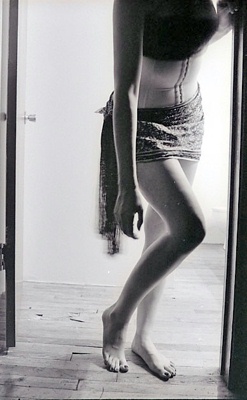 © Alexandra K., Chicago, IL