Double Sided Mirror
August 30, 2012
I've never been one to fault others,
but when my every move is criticized
and always found lacking.
Sometimes it's hard not to.

Hard not to look at other's smiles
and see the insecurities they're trying to hide.
To look in the mirror and see anything but the failure other have claimed me to be.
I'm not perfect, trust me. I'm not.
Every once in a while I'd like to not be found wanting.
Apparently I'll never be good enough.

Family is supposed to be thicker than the blood running through our veins.
Why is it then that the only people I consider family, don't share one common drop.

Pushing. Further and Further.
Just wait. One of these days you'll go to push and find only air.
Then will be the time I'm finally good enough.
Ha. You'd claim I was all along.
Lies.
Who are you trying to fool.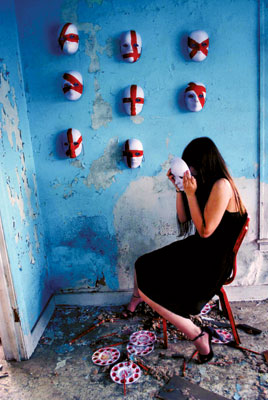 © Narongsukchai T., Sachse, TX