Hamlet and his friends.
August 29, 2012
Hamlet is maddened
By the sick twisted game
Of catch the king
And revenge

Claudius is ambitious
Not honorable in the slightest
He killed the king
To get the crown

Gertrude is unfaithful
Driven to the lustful King
By grief of those who are lost
So wear your rue with difference

Polonius is gone
He will be buried in the cold ground
Murther, Murther
The rat is dead

Ophelia is alone
No brother. Father. Mother. Lover.
Her flowers lay
on the castle floor.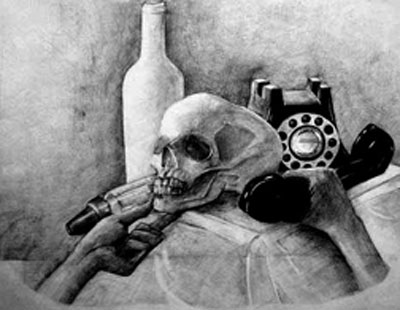 © Xiao H., Naperville, IL