Untitled
August 29, 2012
It is harder to tell the truth,
than it is to speak a lie.
It is easier to hit the ground,
than it is to touch the sky.
It is easier to look for something,
that you'll never see.
Instead of looking at what is,
we look at what could be.
'Cause well the ocean isn't blue,
The grass can't always be green.
And some things right in front of you,
are never even seen.
And if you look real closely
What it is you all will find,
Painted windows and locked doors
Created from your mind.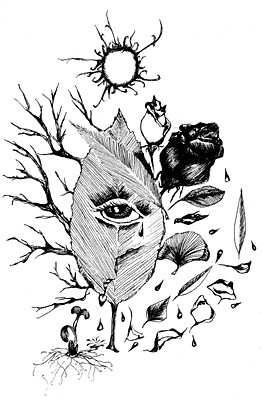 © Cara L., Cheney, WA