Remember My Words.
August 24, 2012
I feed you words day by day.

Then I watch them stray.

You never feel they are important.

Which is why they never stay.

Seconds into minutes.

Minutes into hours.

Are the words losing meaning,

from all your worthless power?

I could tell you it's okay.

Everything is fine.

But then I would be fibbing.

Lying all the time.

You suck them in.

Throw them out.

Then wonder why you're sour.

Take my words.

Hold them tight.

Never leave your sight.

Because one day you'll finally say,

I've found my way of life.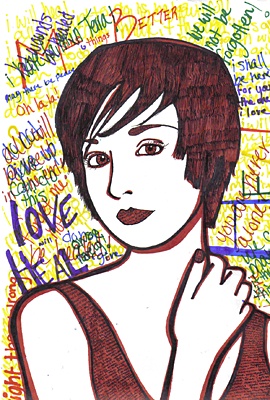 © Sara D., Aiken, SC