Memorial
August 23, 2012
Wave upon waves
Dimly lit
In the half light.
Beacons of the dead
On beautified Graves

Pebbles crackle
Underfoot.
As we walk the
Path of remembrance
Grief is our shackle.

With bent heads some
Mourn. Silent
Prayers are said for
The innocents and those
That did not succumb.

We call those few
Heroes and
Shed our tears for
Their sake in this place.
And what we can't undo.

But in the graves
Laughter's heard
From the young
Who brush off the death
Did not see the blaze.

They did not burn
Or meet the
End as planes crashed.
Did not die that day
It's not their concern.

Quick to forget
The lives lost.
How callous is
My Generation
To the crime they now abet.

Recall! I cry
The murdered
Of our country.
Feel something! I plead
You could as easily die!

But painted, happy faces choose to walk on by.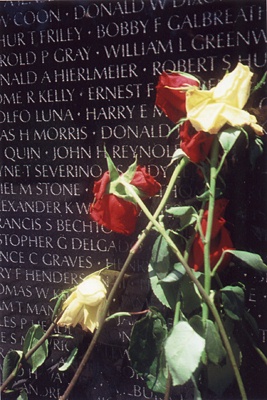 © Justin R., Angola, IN