Finding the Word
August 22, 2012
It's on the tip of my tongue,
Shaking, quivering, refusing to leap;
A little boy on the springboard of the local pool,
Holding up the groaning line behind him,
Not so much afraid of the water,
As he is of the jump.
It's hiding in a thin wrinkle of my brain,
With its body bond up tightly and its hands covering its ears,
Vigorously shaking its head from side with side,
As my voice echoes in its cave,
Begging for it to come out.
It's a constellation that's been blow apart,
Stars scattered here and there,
And no matter how hard I try,
I can never connect those dots.
It's playing in the-in the,
Um,
No wait, I've got this,
Just one second,
Aw s***,
What's the word!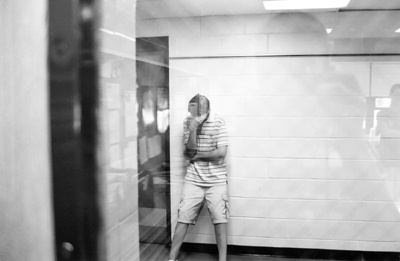 © Kyle W. Pompton Plains, NJ