Afraid of love
August 19, 2012
I've been asking myself this question
Over and over again, is love a game
That no matter how I try I'll never win?

It's like trying writing a love story but running Out of ink in the pen, suspense like a fairy-tale beginning, but you never find
Out how it ends.

So often I wonder, if I will ever find true love, like the sun has summer, rain has thunder, snow has ice, and spring has flowers.

What am I afraid of? If I'm afraid to love, or if I'm afraid of Love. I want to know because if I'm afraid to love then
How will I ever find the one? How will I ever find the right?

Someone tell me why is it the closer that love gets I run away. It's like standing in my mirror and my reflection looks the other away.

Outside I'm smiling but the truth
is that I'm crying and dying inside, I've tried. It's like trying to write the perfect poem, but I can't come up with the last line.
So I often wonder if I will ever meet the one or find the right one.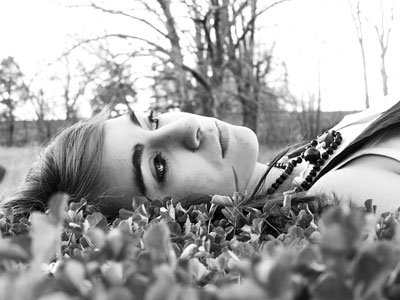 © Jasmine R., Bourbon, MI