walking
August 19, 2012
walking dead ...
walking blind ...
i know every single route
every single step
wherever i step foot
i know the end of my route !

walking dead
those places those scenes
i come to dread!
walking blind
but i can still see...
through myself
the roads and places
I've buried them inside...

walking here
and reaching no where
walking miles
and...reaching nowhere !!

the trees and their scraps
the faces and their features
the very houses and their caps..

the life i see in every face,
marks a death..
with every cold embrace !

the smiles i see on every face
shows sad eyes
with every approaching pace !

the friends walking away
and close people wont stay
and i am walking still walking
to no where
their very old deadly way !!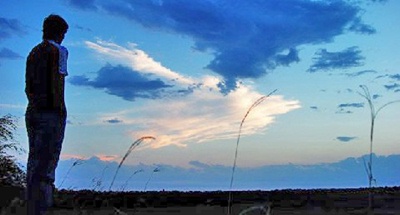 © Stefanie K., Katy, TX