The Bouquet
August 18, 2012
You said no flowers, but I am the gardener.
The artist of Eden who draws in wrapped sheets.
The mosaic maker. The portrait painter.
The creative thinker behind this masterpiece.

This art is for the receiver.
For you, the gardener has gone to work.
You're the medium. You're the theme.
I have made you, my chef d'œuvre.

I've drawn the violets from your blood,
And sewn the oats by your ears.
Planted the agrimony in your palms,
And bloomed a lotus in your bosom.

A yellow rose to mend a green heart,
Oak and fennel to crutch your limbs.
Then plucked the mint from those eyes,
To lay instead, a lily of the valley.

You said no flowers, but you yourself bloom,
As the flowers of Eden lying wrapped in sheets.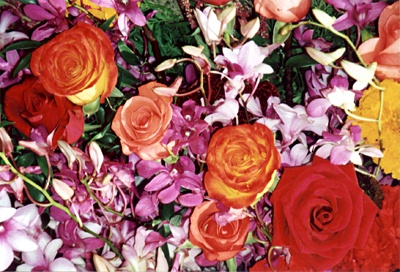 © Stacey L., New City, NY