Rain's Remorse
August 18, 2012
Droplets gradually collide with the

concrete of the ground.

Slowly, at first, holding back so as not

to damage the dry surface of the


ground;

But succumbs to the inevitable and

greatly is supplied with fresh

grief and remorse, and relinquishes


harsh, bitter tears of the sky...

Even though wishing, yearning to yield,

stop, and be strong like the sun

when it breaks through the clouds


and gracefully shines onto the ground.

And the ground, have it feel warmth

again, instead of the coldness of the

bitter droplets of the sky.

The Sun will always be strong of
course. The ground will always feel

warmth. It's just a matter of if the

rain will do it's job and move on...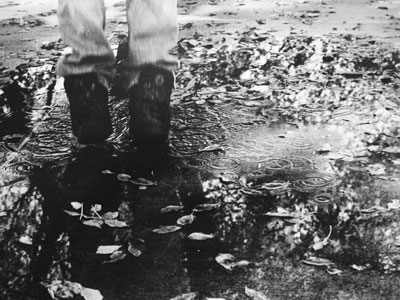 © Laura M., Eagan, MN