Wouldn't Dare
August 18, 2012
When I close my eyes, I see yours staring back at me.
So full of light, and I know you're happy.
With you there is no alone, you're always there.
Embedded in my soul, with tender care.
You are my world, yet you don't quite see.
The full magnitude of treasuredness, of you and me.
We may be quite young, age of only sixteen.
But life as we know it, would rip at the seams.
For without this love, or any love at all.
We fall easy prey, to despairs beckon call.
My heart has been filled, spilling over the brim.
My chances of being ok without you, grow even more slim.
The good in yourself, rooted deep within.
Will shine out above all, and will never grow dim.
You are for me, and I am for you.
For present and future, time will not undo.
Our experiences and memories, forever we'll be sharing.
And everything with you, time and love, I wouldn't dare trade for anything.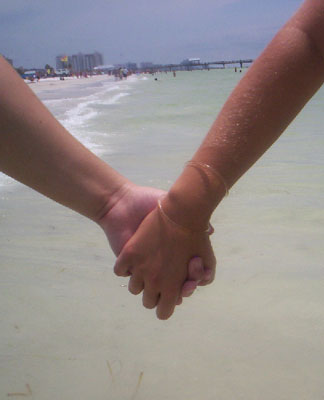 © Belinda H., Palm Harbor, FL