Winter
August 18, 2012
Why does the snow fall?
Why does it come at all?
Why does it fall so slow?
Why can't it come out all in one go?
Then we could take our sleds and our ski,
(For it's better to ski with one ski you see)
We could make a giant snowman,
Bigger than anyone could and can,
With a carrot nose and eyes of coal,
But this Winter fun will take it's toll,
And we'll all be in bed with a cold,
Yes, that's how our Winter fun will unfold.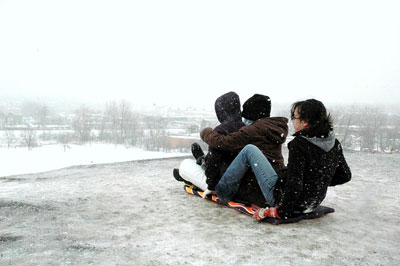 © Seita O., Palatine, IL