Love Facade
August 20, 2012
I had a dream once, I dreamt of love.
I thought that one day I'd find my prince, and everything would be perfect.

I was wrong.

You see, there isn't just one prince, there isn't just one love.
And as I've learned, love isn't anywhere near perfect.


I've heard love is a virtue, but I think it a curse.
A curse that gives your trust away without letting you think,
A curse that disguises itself as beautiful, but truly is ugly.
A curse that tortures and kills anyone's trust, and anyone's hope.
A curse so vile, and yet so irresistible.

You'd think at such a young age, I wouldn't know much about love.
But truthfully, I know more about love than I would care for.
I've seen what it is capable of, and how it can shatter a soul.
How it can shatter my soul.
I wish it was kinder, and more gentle, it could be wonderful.
But instead it's ruthless, merciless and cold.

Love is a trap.
It's a beautiful, horrible trap,
So my advice to you is, don't fall in love.
Fall off cliffs.

It hurts less.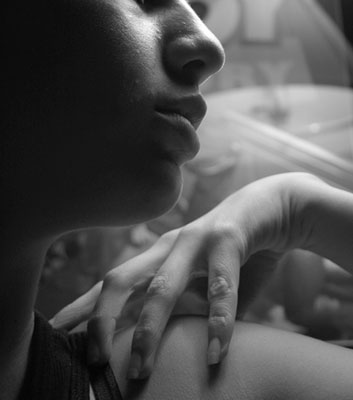 © Rebecca B., Santa Clara, CA