My Biggest Fear
MAG
August 15, 2012
Love is a lot
Almost too much
Like heights.
It's not that you're
Scared of the
Actual thing
It's that you're scared,
Or at least I am,
Of falling.
Of crashing.

I can't ride the
Ferris wheel.
I get to the top and
Freeze.
I even shake
As if I had just been
Dunked into a
Frozen lake.
My heart races.
My breathing becomes too
Shallow.
I hyperventilate.

Riding with you
Both helped
And didn't.
As I became
More relaxed, sitting there
At the top
In the red seat,
I became more
Scared more
Unsure

Because while you showed me
That I wasn't going to fall
While you kept me from falling
You gave me something
To fall from.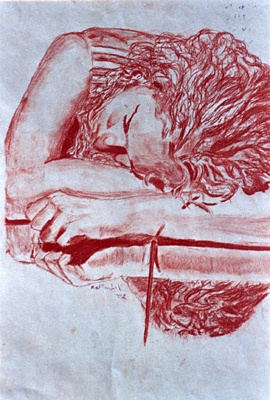 © Mark S., Kannapolis, NC