Storm
August 15, 2012
A storm is coming, I whisper.
I cannot speak louder,
for I am afraid to break the silence.

I tilt my head, trying to hear the raindrops before they come.
Listen closely and you will find,
the storm has a story of its own.

The blue-gray sky is telling the world
that tragedy has struck the heavens,
and panic comes, raining down upon us.

Every picture is worth a thousand words,
but every raindrop is worth a million.
Each with its own story to tell.

The clouds are crying
tears that fall from the sky.
They weep, blowing winds our way.

Lightning strikes the ground;
the sky is angry that no one seems to care.
Thunder booms, demanding us to listen.

Emotions swirl in an array of colors
grey, pink, and orange - like the colors of a painting
that doesn't know what it feels inside.

Droplets of rain slide down glass windows,
and I stand outside alone,
wondering how I notice what others don't.

I do not see rain.
I see tragedy, anger, and pain.
Sorrow, death, and hope.

This is something much more than just rain.
I see a story being born,
a legend living on through lives unknown.

The air changes so suddenly,
and I can feel the rain a hundred miles away.
A storm is coming, I whisper.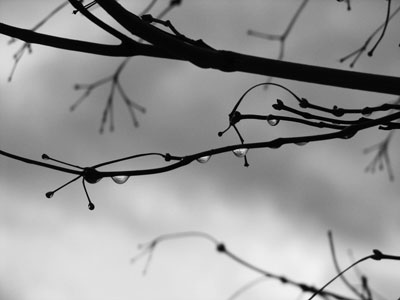 © Carly M., Hopedale, MA