Because you don't care
August 15, 2012
We die and cry
Bleed and bruise
Cut and stab
Hide behind our wall of protection
And you watch us
Don't care
Don't see
Don't bother
We suffer
We feel
Have nothing
We're not perfect
We're not loved
We're not cared for
And you walk by with more than enough
We die
Because you won't feed us
Because you're skinnier than us
Because you didn't care to ask where I got my black eye
Because you don't care
We cry
Because we're not beautiful
Because we're afraid we'll die
Because we're not loved
Because you don't care
We bleed
Continuously
Because no one is willing to stop it
Because no one likes people with broken hearts
Bodies
Souls
Don't we bleed human blood too ?
We bruise
From your punches
Insults
Complaints
Because you don't care
You'd rather kill me than save me
You killed me
Not because didn't do anything
Because you don't care
We cut and stab
You
Ourselves
Because we are numb
And want to feel
We are the children
The hungry
The insecure
The abused
And you are our
So-called 'friends'
Parents
Protectors
Fellow mankind
Who are we?
If you don't care?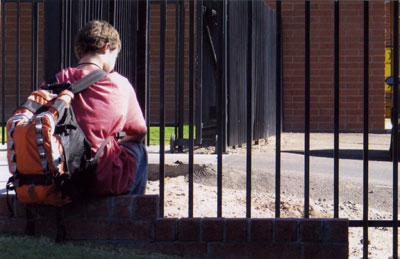 © Molly L., Phoenix, AZ