What Bothers Me
August 15, 2012
What bothers me

Is that they tell us to stand tall

Tall like the sky scrapers

Strong against the wind

That threatens to push us down

What they don't tell us

Is that they will knock us down

Down a peg or two or maybe three

Just enough to let us know

We have no right to dream so high

No way of wanting so much

Tell us to face reality

Hold on tight and never let go

Because the minute we do

We might get lost in the possibility of 'what if'



What if i did exactly what my heart told me to?

Sing at the top of my lungs

Not caring if it's right or wrong

Who sees or doesn't

Take a train nowhere

Just to see the world

The reality through my eyes

And mine alone

Danced in my underwear

Belching a song

Would that make me different?

Would different be bad?



God gave us dreams

So, dreaming is our right

But suddenly if our dreams

Are not rational enough

They'll say dream of things

That doesn't scream crazy

Crazy!

But their ours

Ours to dream and ours to make and ours to implement

So let us live

Live according to the fire in our hearts

To the desire bursting within

And then you'll know

You'll know if we changed the world or not



To generalize is to be an idiot

He said

So how can they claim?

That the world would be a better place

If everyone stayed in line

Forget about the impossible

Pft! Like they know what the impossible is

I don't either

But that's just what this life is about

Forget the future, live in the present

Let your present define your future

But in the way you want it to

Because if you don't live your life

Then you'll be the man across the street

In the mansion in a tailored suit

Alone at the breakfast table

Eating the eggs

That are actually rubber instead



So, what bothers me?

Is the rationality in this world

Here is rational

And here are you

The distance between the two

Is all that matters

Because in the end

The battle is inevitable.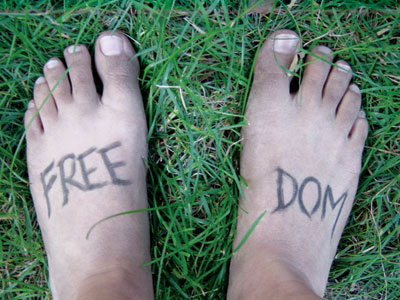 © Anna B., Northville, MI