Shh! She'll hear you!
August 18, 2012
She was sleeping in her bed,
As silent as could be,
While he crept with careful tread,
Completely unheard by she.

As silent as a mouse,
He crept through the door,
Into the house,
He dropped on the floor.

He lifted a rug,
And there he could see,
Nice and snug,
A silver key.

He stole, quietly over to the shelve,
Left of the rug he did replace,
Into which he delved,
Leaving not a trace.

He inserted the key into the lock,
At which the woman did stir,
And the idea of the woman which he did mock,
Of catching him, did not occur.

It was a chime from an old clock,
That covered the loud click,
Then with a little shock,
He realised it was a trick.

The light came on, and he did moan
Just as he became aware,
That when he thought he was alone,
She'd been sneaking down the stairs.

His mother gave him a look that would scare the dead,
Without one bit of dandy,
'It's beyond me,' she said,
Why you keep stealing candy.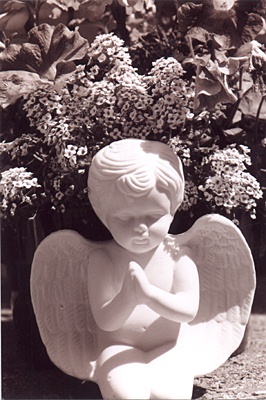 © Laurie T.,Hopkinton, MA