When You Loved Me
August 17, 2012
As you took me out on my first date you kissed me and told me you loved me and you'd never let me go but today I stand here and watch you walk away showing me this was all a game to you!

I stood by your side as you grew up. Before I went to bed I made sure to text you every night. Every morning I'd text you to make sure I was going to be able to see your face. Whenever I was with you I'd choke on my words and bite my tongue.

You were a cool kid so when you came around I made sure to match your bad boy swagger.Even though you moved on I still do the same. Its a nightmare to remember everything you said. But there's still on thing that will haunt me to the end. It was the very first time you said you loved me.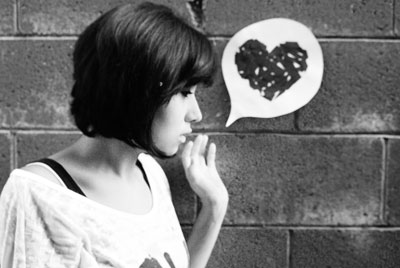 © Michelle B., West Covina, CA