Lucent Lullabys
August 16, 2012
I'm writing for the first time tonight;
When the love is strong,
And the stars are bright.

Writing for the future...
Writing for the past,
Just to see how long it shall last.

A whispering presence
Of company beholds,
Grasping the words and within they mold.

Leaking emotion
By the gentle strokes of the pen,
Portraying hurt, but no sin.

Darkness implodes,
Resting at Nightmare's Inn.
Waking up to everything, but still wondering why you've been, where you've been.

Silence prevails,
Fore love has grown,
The mystery ebbs away and the darkness is gone.

Yet passion is extravagant,
Bursting from the roots.
Life is so much sweeter, when you've found the golden loot.

So for the first time tonight
The writing came to me,
But it is all because of thee.

Thy may not write the swiftest words,
Or speak the chosen sentences.
As Influence has minor and master keys.

Confusion must unravel
To see the beauty within;
Of a poets words, Of a blind mans thoughts, together in a den.

Forever this may withhold,
But tiredness is sure to unfold,
Lending conclusions for writing this first time...

With the love strong,
And the stars bright...
That is when, I say, Goodnight.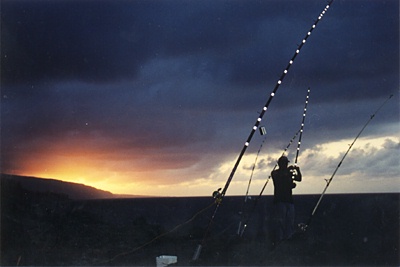 © Jeffrey J., Honokka, HI