The Clouds...
August 11, 2012
The swaying blue ocean calm in the wind.

To feel as though your floating over the Atlantic.

Cool air brushes and warm hot rays, crash on me making my day.

Heavy blacks and browns drowned in white, as I stare up at angels running above my sight.

Descising themselves as dogs, cats or clowns, making ones frown turn upside down.

But I can only just imagine the peace that screams out loud,
as I lay in this room thinking of the clouds.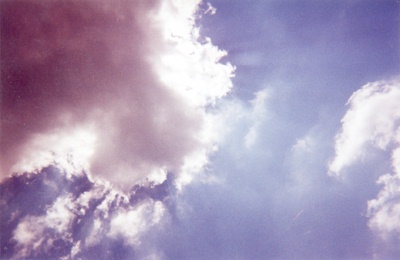 © Kena A., Huntsville, AL