Sanctuary
August 14, 2012
This is peace,
my sanctuary.
No lies, no unhappiness,
just smiles, friendships and love.
But that's only my fairy tale.
That is only my dream,
but my reality, or better yet :
my hell is much, much worse,
and to make things better,
I have to bear this day to day,
lies all around.
A world built on lies,
unhappiness and pain set the scene.
We say we want peace,
but the majority of people,
are hypocrites,
too lazy do anything.
Instead of actually doing anything.
People say they want to help Earth,
when really all they do is harm it.
People say they want to be aware
when they really want to live in ignorance.
So we'll never accomplish anything,
I guess when people realize,
it will be too late,
and the damage will be done.

My sanctuary,
never going to get it.
My hellhole,
already got it,
and it's getting worse every day.
Sill me,
just daydreaming about a useless word...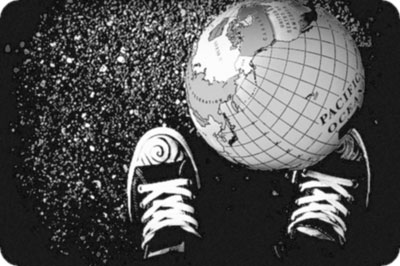 © Kailey E., Crownsville, MD