Drowning In Blue
August 13, 2012
It would seem, like you never knew where you had been.

Open your eyes and see, the pictures of life, so that you can always strive.

The feeling of drowning in blue. Will it leave soon?

The creation of our people, can this be what he really wanted, weakness of reality,
deceiving of souls, round and round, but a glitch here and there. A glitch where the happiness can seep trough.

We are equal. A saying that is said to often, like the words " I love you", being there to make you feel better about yourself.

Are men and women one is always better at something than the other. Does that still make us equal?

The trapped gold fish in its bowl. Viewing life through wide eyes that would soon forget. Its fate
sealed.

Eyes are the windows to the soul, a wise man or woman once said. But are we seeing their true one...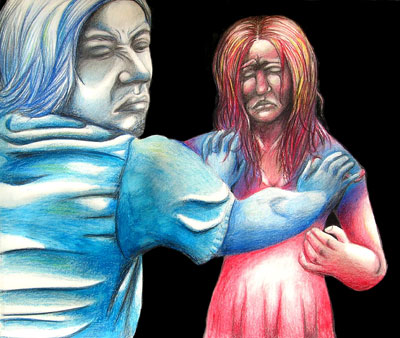 © Jessica P., Bethel Park, PA