Hesitation's Defeat
August 12, 2012
Doubts loom ominously overhead
A boulder blocking the path
I dangle helplessly from a ledge.

One hand still clinging to a stable foe
Dreading my feeble grip
Willing to let go.

A lingering hope remains
Swept by the unceasing wind.

Of responsibility.
A call to duty.

Clinging in last desperation
The lethal fall
seems immanent now.

As all hope fades to despair
Son bursts gloriously forth
Washing into the shadows.

Rising above my mocking imprisonment
Strength threads into my veins
My gaze shifts.

The Son shins upon me
With courage in my eyes
I embrace your steady stare.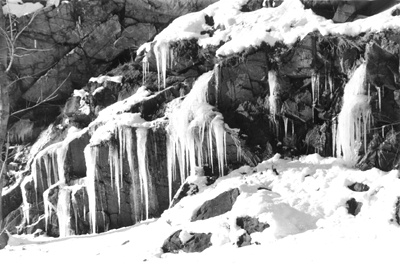 © Steve S., Marblehead, MA