For you
August 10, 2012
This new coming of age brings forth new discoveries for you.
Opening new doors and revealing new stories with the turn of each page.
This coming of age serves as a new beginning
for you.
Less days of defeat
and more days of winning,
more dreams to pursue
for you.
As you wake this morning, your past was left behind.
God blew another breath into and
for you.
So you can not say that you won't
because you did make it through.
The days of yesterday have been a struggle, but as you were awakening on this morning,
the future,
like thr sun illuminating your room in the morning,
rde to remind you that it shines bright for you.
So now it is up to you, to take initiative,
for you.

You are you and it is only for for that you should be prosperous for.
With every step forward, for every positive turn you take in your life, God will open a door,
doors and so very much more
for you.
I know this and all things to be true.
Because I know you and I know me.
And I understand very well the hurt that consumes you on you the daily.
Some things you must just let them be.
For it is within yourself that you must first be set free.

So
for you,
I wish the best in all you do ,here on out.
I hope you come to realize who you are ,to me, to everyone,
and most importantly what you are to you.
That is what you are all about.
For you,
make mistakes,
you forget sometimes,
you hurt yourself,
others,
you get angry,
but at the end of the day,
No one can really place all the blame upon you.
For you
are just like everyone else.
And especially like me.
Human.
And now I see.
For you
mean the world to me.
So
For you
May this day and all of the days of your life
be the best they will ever be.
All my love and best wishes,
For you.
Sincerely,
From me.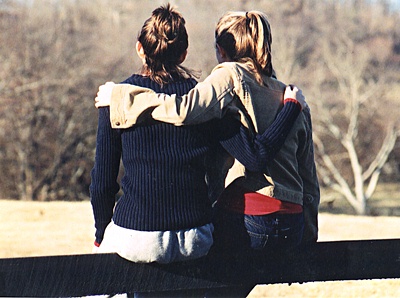 © Jaime M., Wichita Falls, TX