Wikipedia
August 9, 2012
I looked up my life on Wikipedia;
I don't exist.
Just a fracture you'd find on Facebook.
Just another brown-eyed raindrop
in this circle of a storm.

And I have words
off my lips the color purple when it's cold or when I hand-stand in the swimming pool too long.

And I have friends
but their faces come like shadows;
only laughing when the sun hits twelve o' clock above my head.

And I have a soul
but the word is like the tooth fairy, a silly rope of knotted hope that would fit in a nursery rhyme.

I looked up my name on Wikipedia
so sick of lifeless lists
so sick
of the sentences
neatly structured
punctuated
aligned on the left-hand side of
the computer screen.

But there are people:
witnesses to my blisters, fits, ideas that sprout and bloom and wilt
and to my heart
this beating motor.
You can feel the pulse if you place two fingers on my
neck
wrist
chest
and listen.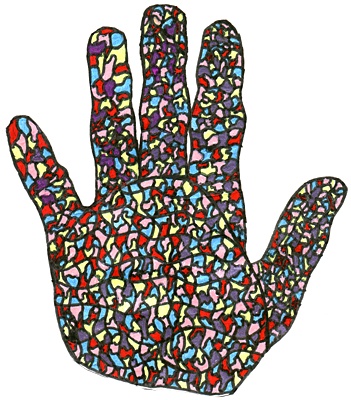 © Jesse V., Sewickey, PA