Night's Lullaby
August 9, 2012
A small little white flower that looked so broken and bleak,
Tell me who drifted off to sleep and never awoke.
Sad, droopy petals crying small droplets of rain;
Always never saying a word but singing a soft, lonely lullaby
Into the dark, into the Night to never see the sun again.
Slipping into dust, but staying in one place forever
Distil on the black, moonless water surface.
You are asleep in a dreamless dream that eats away from the inside.
That change to be without change
More than an enough dreams have been dropped beneath the broken Earth,
On the night when your glass eyes open, you were reborn.
Please don't lose your lone flower.
I will continue to pray.
No matter what, please show this child love on the connected hands.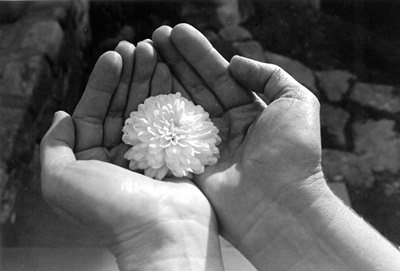 © Beth S., Marblehead, MA