Television
August 5, 2012
Home alone voices bouncing of the walls making me feel not so alone.
The only soul behind these walls but I still hear the voices of people long gone, over several roads and all over the world behind my locked door.

That little black box is a portal to the edge of all we know. We can fly like the eagle and swim like a fish as the world wonders were in our own backyard.

At six thirty we can catch the evening news and visit the old and new where your eyes can see back to the time of black and white. You can also see a glimpse of the future where you might be living in one day.

Children with curious eyes watch the silver scene. Ad after ad wastes our time but gets stuck in our mind.

TV is a doorway from our home to every four corners of the earth.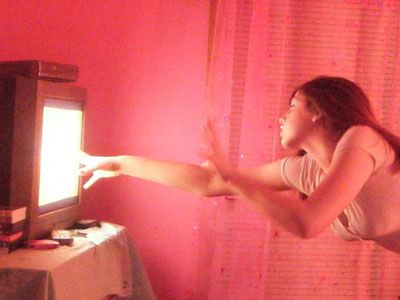 © Emily H., Marshall, MI