Lions and Lies
August 8, 2012
You feed me a lie.
I'll take it willingly.
You're nothing but a ringmaster,
and I'm the diligent lion.
You feed me lies like you feed me meals.
You throw them at me.
You just toss them in.
I catch them.
You feed me lies.
You are nothing but an illusion,
a deception.
Deceit.
You put on a show,
and use me for your fame,
your gain.
Then,
after the applause,
you toss me aside once more.
You forget me.
Then later,
I am fed more lies.
They are sickening words of dishonesty.

I awake on the final morning.
My cage opens.
I see you.
You try to feed me another lie.
More poison to my heart.
I refuse to accept.
I take your lie,
your little work of forgery,
your mastered art of perjury,
and I stab you.
I claw your eyes.
I claw your soul.
I claw your heart.
Blood spills.
Tolerance has vanished.
My carelessness is looming.
Never count a lion a fool.
Never take a lion for granted.
And never feed a lion a lie.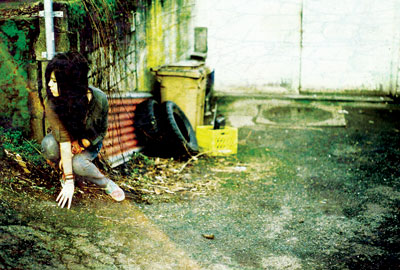 © Hailey J., Lake Oswego, OR