Forever
August 8, 2012
You should have been there.
I wish you had been there.
Through all my sorrow and tears, and my happiness and joy, I didn't care about
who was by my side.
I wanted you.
I needed to see your eyes. An endless pit of emotion, they pushed me to achieve exactly what I wanted.
I needed to see your face. Your fair complexion illuminated by the light brightened
my day and brought joy to every person that looked your way.
I needed to hear your voice. The slow steadiness with slight brazen stare
kept me anchored as I drifted and was enveloped by my ever growing aspirations; which you pushed me to achieve.
I needed for you to hold me. Tell me everything would be okay, even though it wasn't.
You knew me. My body, my mind, my emotion, they were all under your control. I was servile to your every whim.
Remember that feeling when we walked into a room? We were envied. Others wished to be us, dedicated and loyal to each other, always with concern for one another.
Our love was ubiquitous, never esoteric.
We made our time with each other exciting and new, each tryst more poignant than the last.
I knew you. Your emotions, values, mindset; they all influenced my actions, to make you the happiest you could be.
Perhaps this clouded my judgment. Your judgment too. People told us we were crazy. Young and in love they called us.
We were neophytes in a world we created together- and we were determined to figure out how things were to work.
Together, we decided we could conquer anything.
Together.
Why isn't that the case now?
My despondent spirit seeks solace in your arms.
In my time of need, when I needed you the most- you were not there. Your eyes, face, mind, words, they all needed to be with me. Instead, they were expended on some worthless pastime.
How is it that I put in so much into this, and you put in so little? Why is it that we failed to realize?
this pivotal difference?
We should have caught it. We
Should have resolved it.
What happened to forever?
All thoughts of forever slowly abated and became obfuscated in the pandemonium of our lives.
What happened to our world?
We needed each other. I needed you more than you needed me.
I know that. Now.
I should have never let you go.
I wish you had been there.
You should have been there.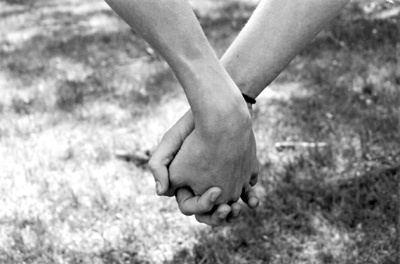 © Alexa T., Pompton Plains, NJ