Fighting
August 7, 2012
You know who you are,

the one who hurts her,

bullies her,

who threatens her.

You know why you do it,

why you push her around,

why you make her cry.

Yet you don't know how bad you hurt her,

how deeply inside she is hurt,

how much she cries,

how bad her life has become.

You wonder why she endures it,

why she lets you push her around,

why you let her cry.

She has changed.

Because of the pain, the cruel way she is treated, she seeks a way out.

She finds the knife comforting,

continuing to cut,

she watches as her life blood drips down her arms and onto the bathtub floor,

she enjoys it,

she longs for it.

The release of the pain.

But it isn't enough to get rid of you.

She seeks a new way out,

not just out of the bullying,

but out of her life.

She finds the way,

her father's gun.

She puts the gun to her head,

like a pencil to a pad of paper.

She knows it is the end,

and wrote a not to her sister.

She pulls the trigger,

click.

She waits for the white light,

something to tell her she had done something right.

But then she realized,

there was no bullets in the gun.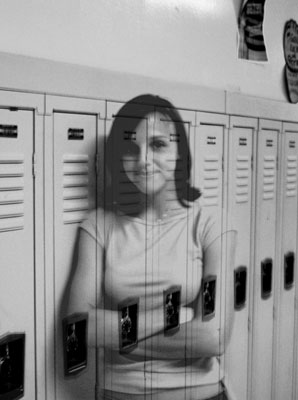 © Amy D., Troy, OH