Just a smile.
August 8, 2012
Her lips curl upward,

creating two welcoming dimples,

on her cheeks.

She flashes her teeth,

so even the blind can see,

that she lights up a room.

Like a switch on a lamp,

all you have to do is turn it on,

to escape the darkness and unknown.

So everyday she turns on her lamp,

by curling her lips upward,

and flashing her teeth.

She doesn't want people to know,

that she is scared of the dark,

and of the monsters not under her bed,

but in her head.

And she tells herself that it isn't deception,

because she isn't using words to lie,

just a smile.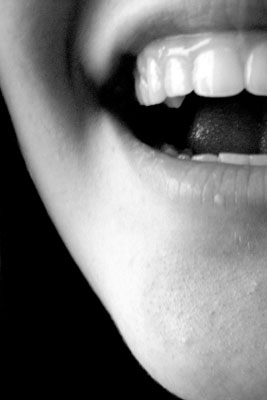 © Katya K.