Falling in Pain
August 6, 2012
Laughing and having fun
Holding hands through the motion picture
Dancing with unsure steps
Enjoying the moment your blue eyes looked over at me
Chasing the sunset to make sure we got home
Whispering words we thought we knew
The meaning to.
We didn't.
You glanced with a cold intent
You knew how it would cut me
Far more than anything I did myself
Our last kiss was stone
Hard to bare and breathless
You stole my soul
I became lifeless
A zombie in a crowd of ignorance
I became a monster
The anger bleeding out
I became your first ex-girlfriend
And you?
You kept laughing and smiling
And so I fell in pain.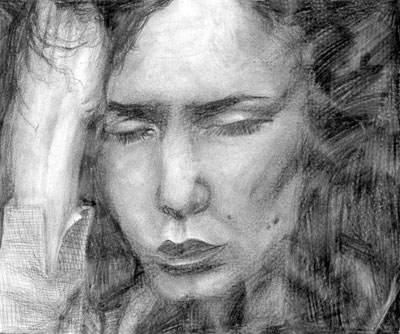 © Fallon K., Baldwin, NY