Don't Make Me Anonymous
MAG
August 7, 2012
Don't make me anonymous
because I have a name.
My name is Sarah
and I have depression and OCD and an anxiety disorder with psychotic features.
There are hundreds of people who are ill
just like I am.

Some people, mainly people who have a lot of ­resources but don't want to share
or have never had a friend or a family member in the hospital
or are just plain mean or misguided,
think this illness is fake.

They tell me to:
snap out of it
get over it
cowboy up
get with the program
walk it off
choose to follow a different lifestyle

What does that mean?
How am I supposed to snap out of my brain chemistry?
How am I supposed to walk off
something that is written into every cell in my body?
Why in God's name would I choose to be ill?

It's not a choice, it's how I am made.

Don't make me anonymous,
because then people can't use me as an example.
Tell someone about Sarah, this girl they know
who has a mental illness.
tell people what it's like and change somebody's mind.
because it isn't fake
it's very real.
Tell people, that Sarah has struggled with anxiety from infancy.
she was afraid of monsters like every other little kid
except when she got bigger,
the fear didn't go away.
It was easier to stay up, sleeping only two or three hours a night
than risk giving in to fear.

When I'm depressed,
it feels like I'm wearing a backpack full of stones.
I don't want to wake up in the ­morning,
and I wish I could die at night.
It feels like someone has just died
all the time.

Would I fake that? Could I fake that?
No, it is very very real.

So, tell someone.
Don't let anyone get away with calling mental illness a "choice."
Tell them you know a girl named Sarah, and she didn't choose to be ill.

Don't make me anonymous.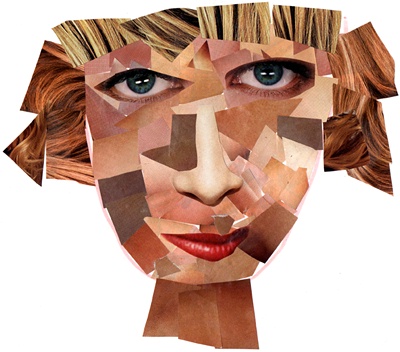 © Maghan D., Athens, AL