1.18.10 9:02pm
July 31, 2012
In your eyes, I see pain.
When all you really need is faith.
In your eyes, I see lost.
When all you want is love...
Eyes tell everyone what's really going on.
You never know who someone really is by their looks.
But what lies in their eyes tell the whole story.
Look into my eyes,
And save me from this feeling..
This feeling of no love,
This feeling of pain,
And the feeling of fear.
Hold me in your arms,
And never let me go.
Stand by my side,
So this feeling won't return.
Give me the feeling of love.
Give me the feeling of care.
And give me the feeling of being found.
I beg you not to ever leave my side.
For you are the one holding me together.
Don't let me fall too hard.
But let me fall into your arms.
So you could bring me back up,
And I would do the same for you.
We've come this far,
I'm not strong enough to let it go.
I want to spend an eternity with you.
And now that I have you,
I'm afraid to lose you.
And if I lose you,
The emptiness will fill my soul again.
And that emptiness will lead me to a box.
Six feet under and never coming up.
I love you and I always will.
No matter what happens.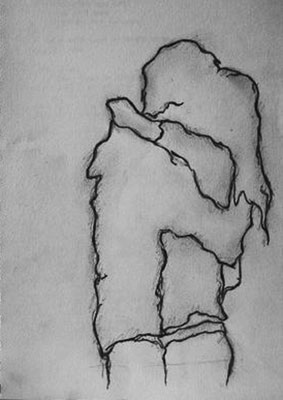 © Nicole B., Newcastle, WA