Goodbye
July 22, 2012
I watch as they lower the white coffin into the ground.
Your lifeless body trapped inside it.
I throw a red rose in, landing with a thump.
For now I feel nothing.
But, standing in front of your gravestone a day later I feel myself breakdown.
I fall to my knees tears leaking from my eyes.
A hand touches my shoulder.
The you told to watch over me stands there.
"Say bye."he whispers softly.
I stand and begin to walk away my heart heavy.
He slips a hand over my shoulders.
I freeze.
Slowly I turn my head looking back at you.
You wave and I whisper goobye as you disapear into the wind.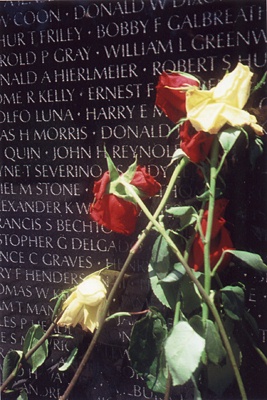 © Justin R., Angola, IN