Freedon Is Nonexistent
August 7, 2012
Freedom is a contradiction
A fake idea made to control
Though you may disagree
But l shall leave you with some thoughts
Are you truly free

Nature itself restricts freedom
For is the bald eagle truly free to fly
Or do his wings not spread far enough
Forever limited to the sky.

Is the salmon truly free to swim wherever he please
Or do his lungs burn with agony when taken from the sea.

Is the mighty wolf truly free to roam
Or is his pack life brutal, yet he calls it home.

Now, do I have you questioning
Are you truly free?
Or is your life full of restrictions
Controlling what you do, how you think, and what you see.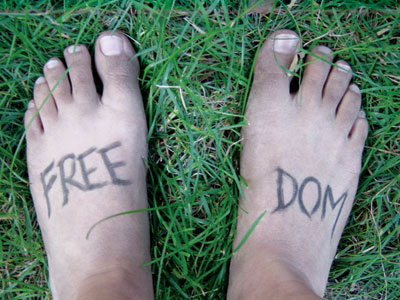 © Anna B., Northville, MI